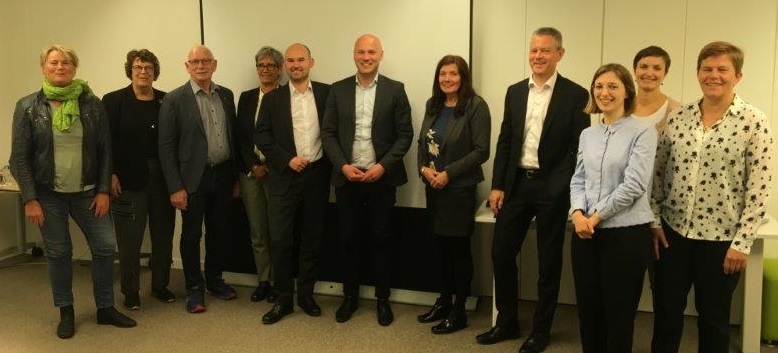 Danish Regions' committee study visit in Brussels, May 2019

On 09 to 10 May 2019, the Danish Regions' Wage and Practitioners Committee visited HOSPEEM in Brussels. The Committee is constituted by regional politicians and advises the Danish Regions' board of directors on matters related to collective agreements and development with regard to hospital staff as well as the general practitioners, practicing specialist, physiotherapists etc. The Committee has a big focus on recruitment, wages, work environment, pensions, the development of staff skills and medical coverage.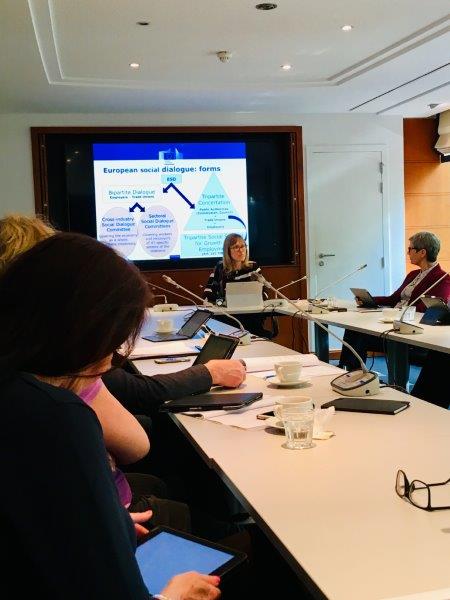 The HOSPEEM staff gave an overview of its latest activities and achievement, highlighting the Joint Declaration on Continuing Professional Development, the Code of Conduct on Ethical Recruitment and the follow-up report on the medical sharps. The Committee also met with representatives from the European Commission having the opportunity to discuss Denmark in the European Semester, the European Social Dialogue as well as the latest legislative developments on occupational safety and labour law.