The second Regional Workshop of the HOSPEEM–EPSU joint project "Strengthening Social Dialogue in the Hospital Sector in the East, South and Central Europe", will take place on 15 November 2019 in Rome, Italy. The workshop will be organised by ARAN (HOSPEEM member, Italy) and co-organised by HOSPEEM. Registration opens in September 2019 for this workshop.#EUSocDia
The geographical focus of this second workshop is on Southern Europe, specifically targeted at Cyprus, Greece, Italy, Malta, Portugal and Spain. The event aims to gather EPSU affiliates and HOSPEEM members as well as representatives from trade unions and employers from the four targeted countries and from beyond as well as academia. HOSPEEM and EPSU members from other EU Member States are invited to participate to share their experiences. Registration is opened until 30th September.

Draft Agenda (As of 4 November 2019)

Practical information (As of 4 November 2019)
Presentations (Coming soon)
Report and fact sheets (Coming soon)
Photos and graphics (Coming soon)
General

Workshop 1: Eastern Europe, Bucharest, Romania (14.06.2019)


Strengthening Social Dialogue project description (2019-2020)


European Sectoral Social Dialogue activities overview (2006-2019)
The event is organised with the support of ARAN in collaboration with FIASO and INMI.
EPSU has also published an article on this topic.
***Back to main project page***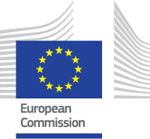 This project has received financial support from the European Union