The webinar is the fourth of a series of events as part of our joint project with EPSU, CEMR, CESI, ETUCE, EUPAE, ETF, UITP, and ETNO on the role of social partners in preventing third-party violence and harassment at work. It will take place on Thursday, 16 December 2021 – 10:00-12:30 CET.
The webinar will explore the connections between digitalisation and third-party violence and harassment and aims to answer questions, including:
•           Does digitalisation or how it is implemented increase or decrease the risks of TPV?
•           How widespread is cyberviolence/harassment/bullying at work?
The project will examine and discuss the prevalence, causes and impact of third-party violence and harassment at work in the partners' respective sectors and recent legislative and social partners' responses to this major health and safety matter of common concern. It will aim to assess the application at the national level of 2010 Multi-sectoral Guidelines to tackle third-party violence and harassment related to work and whether further actions might be needed to make its implementation more effective.
The project will focus on the following sectors: hospitals, prison services, employment services, front line workers in local and regional government, secondary schools, urban public transport as well as telecoms.
Interpretation will be provided to and from English, French, Hungarian, Italian and Spanish.
To register online, please follow this link. The deadline for registration is 13 December 2021.
Draft agenda (as of 02 December 2021)
*** Back to the Joint Project Page ***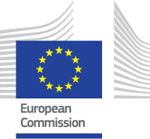 This project has received financial support from the European Union