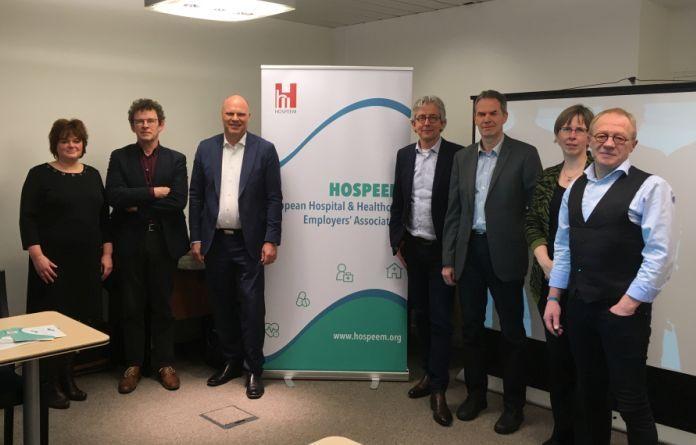 Dutch Health managers visit HOSPEEM, January 2018

On 11 January 2018 a group of Dutch healthcare managers of organisations representing employers in the health- elderly/homecare-, mental and handicapped-care visited HOSPEEM to discuss overarching topics relevant in the Dutch context and recent initiatives by the EU commission.
At this occasion, Simone Mohrs (HOSPEEM Policy Officer) presented the recently launched second
phase consultation on Social Protection of EU workers. The participants, representing the interest
of organisations with 1,2 million employees in the Dutch Hospital and Healthcare sector assessed
that discussing topics of national interest in the international/European setting had an inspiring
and thereby deepening effect on the perspective and the content for their dialogue.