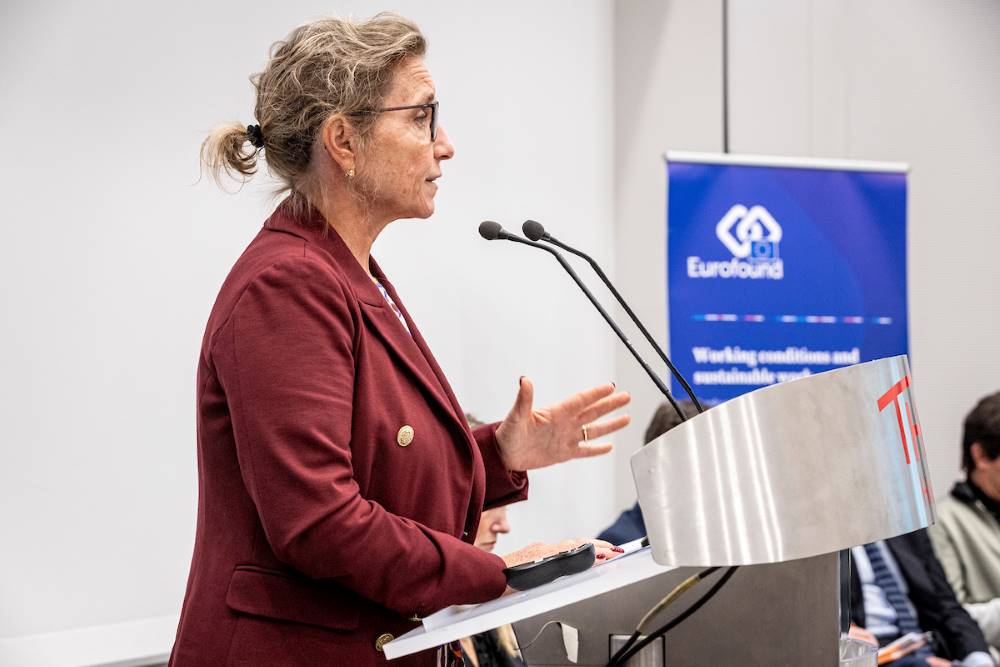 Marta Branca at the Eurofound/ILO event on job quality for essential workers
On the occasion of the publication of the Eurofound policy brief on essential workers, HOSPEEM Secretary General Marta Branca participated in the social partner panel hosted by Eurofound and ILO, on 10 October 2023. She emphasized the importance of the developing Social Dialogue to address issues such as staff shortages, mental health and attractiveness of jobs in the healthcare sector.
European Commissioner for Jobs and Social Rights Nicolas Schmit highlighted the importance of key workers. The presentation of the ILO and Eurofound experts pointed out the challenges and possible solutions across the sectors of essential workers. At the beginning of the year HOSPEEM participated in the interview for the Eurofound policy brief. Read more. 
ILO Report World Employment and Social Outlook 2023: The value of essential work