Marta Branca speaking at the EESC Hearing on The European Care Strategy
On 7 December 2022, HOSPEEM Secretary General, Marta BRANCA delivered comprehensive remarks to a European Economic and Social Committee (EESC) public hearing on "The European Care Strategy: challenges and the way forward".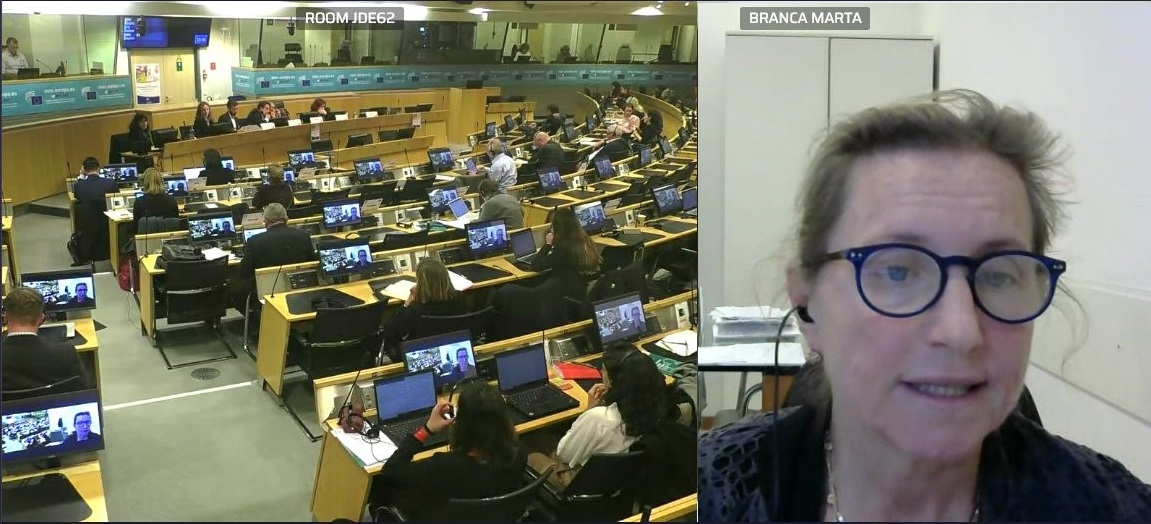 "Longterm care is important to the smooth-running of the hospital sector. Different challenges await but funding and social dialogue are important everywhere" stated Marta Branca.
After the European Commission published a proposal for a European Care Strategy on 08 September 2022, the Council adopted the Care Strategy on 08 December 2022. It consists of a communication, accompanied by (1) a proposal for a Council Recommendation on long-term care as well (2) a proposal for a Council Recommendation to revise the Barcelona targets. The Council recommendation focuses on access to affordable high-quality long-term care and asks Member States to improve adequacy of social protection, increase and develop quality long term care services, ensure fair working conditions, and strengthen professional standards addressing the challenges of skills needs and occupational health and safety. Member States are recommended to communicate to the European Commission a set of measures taken or planned to implement within 18 months of adoption.
Read the full-speech (pdf)