The year 2018 at a glance: HOSPEEM Activity report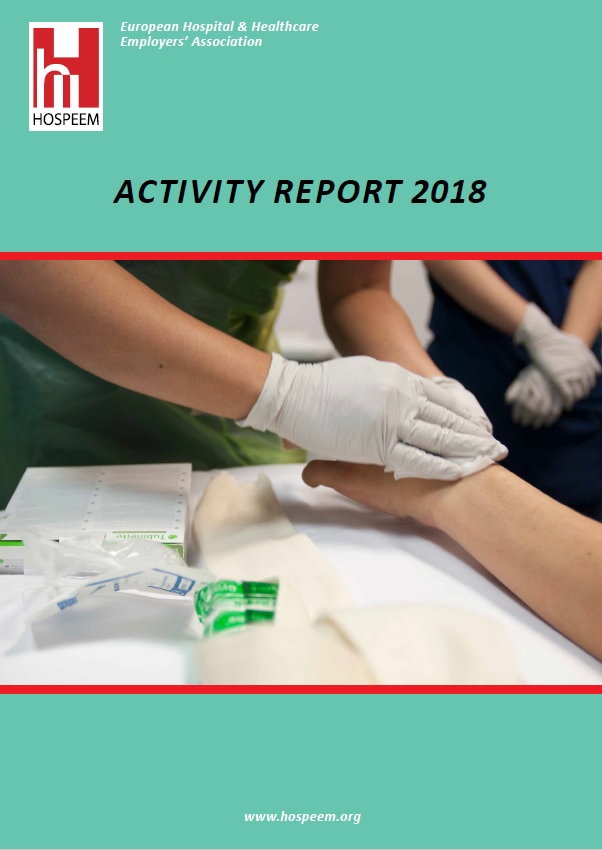 The HOSPEEM Activity Report 2018 is published. This activity report presents basic information on HOSPEEM and the main activities carried out during the year.
2018 has been a year rich in achievements for HOSPEEM ensuring that the views of hospital and healthcare employers are being heard at the highest level.
Firstly, HOSPEEM and EPSU celebrated the 10-year anniversary of the Code of conduct on Ethical Cross-Border Recruitment and Retention in April 2018.
Secondly, the conference "A sound mind in a sound body- Taking care of those who take care of us" has been organised in Vilnius on musculoskeletal disorders and psychosocial risks and stress at work in May 2018.
Thirdly, a dissemination workshop on Occupational Safety and Health and Continuing Professionnal Development took place in the European Parliament in Brussel, hosted by two MEPs in December 2018.