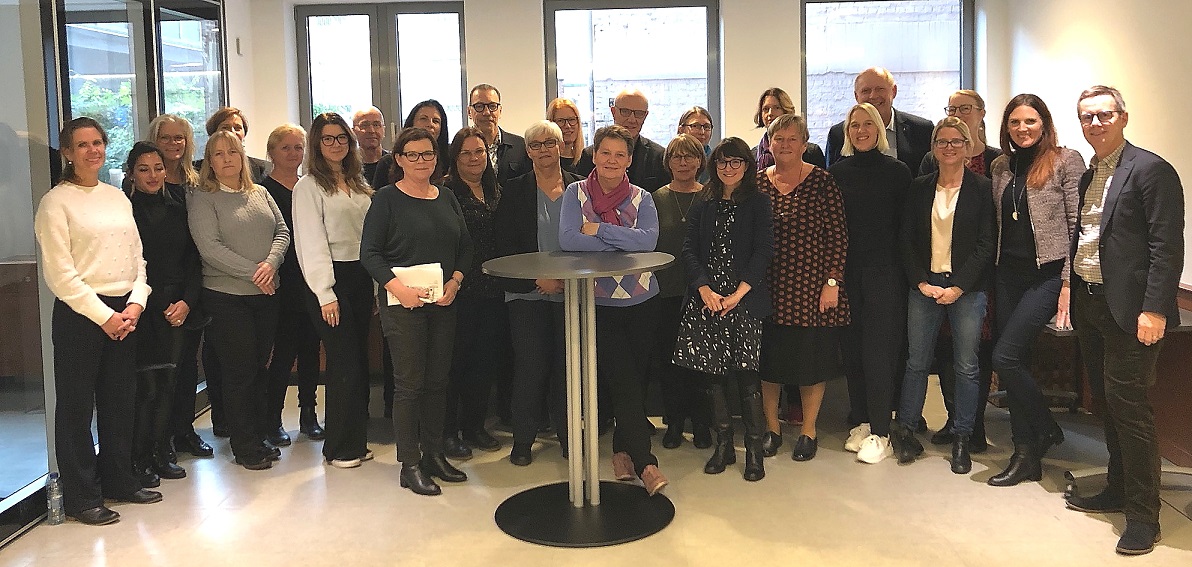 SALAR' study visit in Brussels in November 2019
On 11 November 2019, a group of Swedish colleagues from SALAR visited the SALAR's Brussels office. Participants of the study visit all work with different matters within the health care sector. SALAR is now working with the regions to describe good learning environments and models of training for the employees and the students at the workplace.
The HOSPEEM staff gave an overview of its latest activities and achievements, highlighting the themes of Continuing Professional Development (CPD) and Lifelong Learning, for example the HOSPEEM-EPSU Joint Declaration on Continuing Professional Development adopted in 2016. The group also met with Members of the European Parliament.