The year 2022 at a glance: HOSPEEM activity report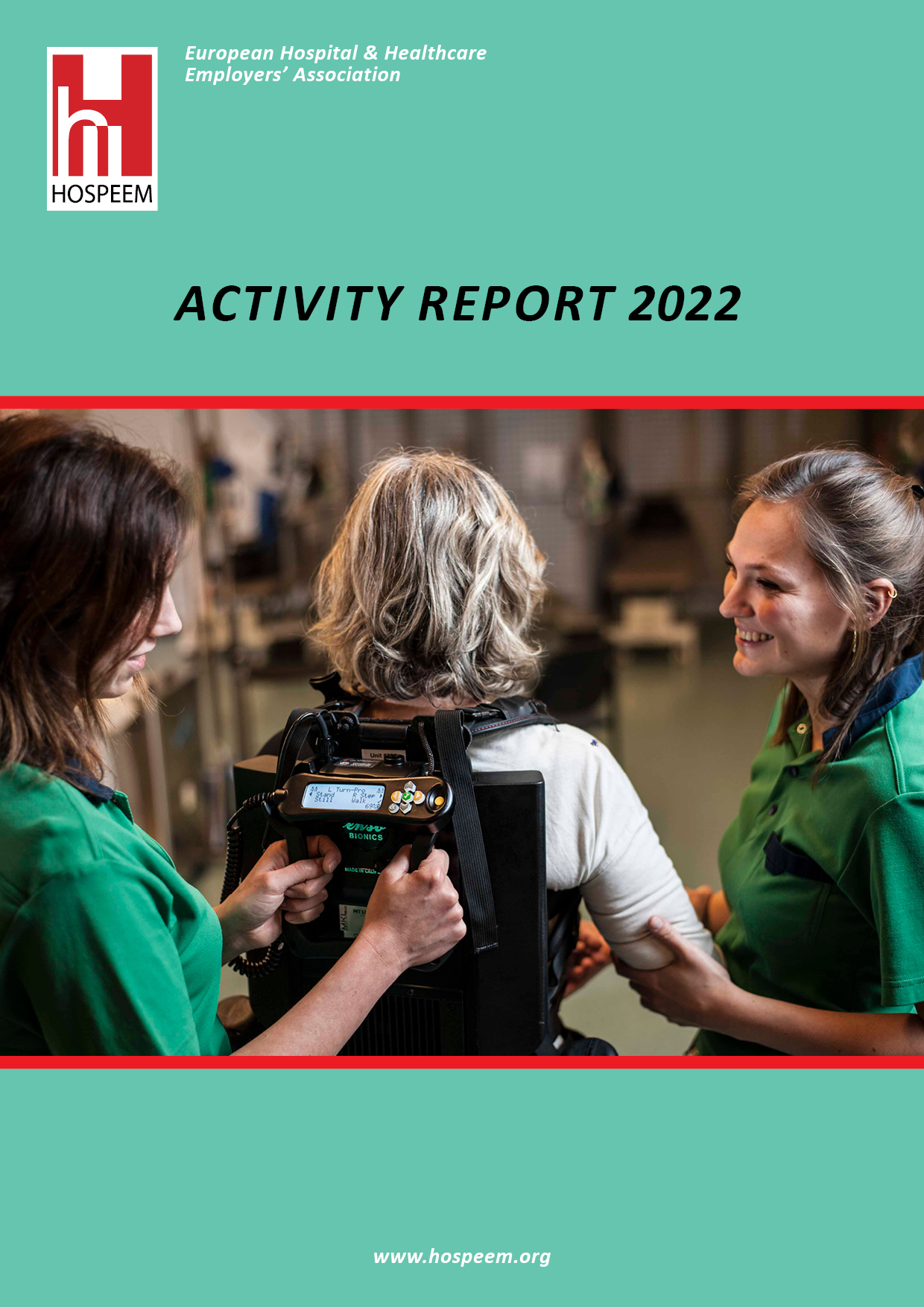 2022 has been a year rich in achievements and fruitful exchanges for HOSPEEM. The HOSPEEM EPSU Framework of Actions on Recruitment and Retention was revised. Social partners signed the updated framework, re-commiting to initiatives that can strengthen the resilience of the health workforce.
Several HOSPEEM representatives shared their expertise by actively representing members' views. For example, the Joint HOSPEEM-EPSU Technical Seminar the Digital Health Transformation of Integrated Care in Europe in November 2022 welcomed presentations from employers in Belgium, Czech Republic and Cyprus.
HOSPEEM spoke at various EU fora, for instance, at the European Economic and Social Committee (EESC). HOSPEEM has also been selected for one of the two new bodies that advises the European Commission Service, Health Emergency Preparedness and Response Authority (HERA).
This report presents key information on HOSPEEM and the Social Dialogue activities carried out during 2022.
All annual reports available here