HOSPEEM Activity Report 2017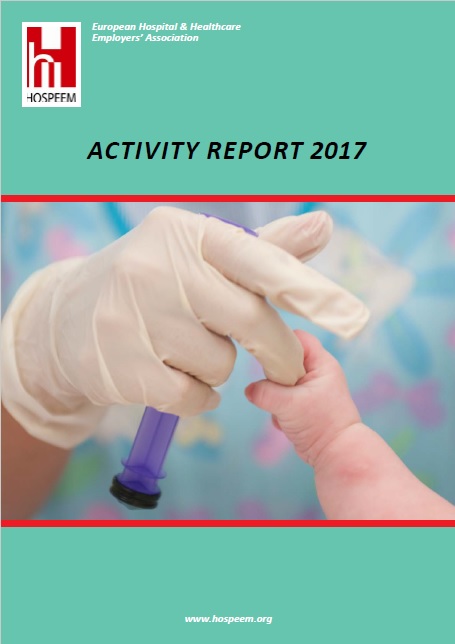 The HOSPEEM Activity Report 2017 is published. This activity report presents basic information on the history of HOSPEEM, on the membership structure as well as on the main activities carried out during the year.
2017 has been a productive year with a number of achievements: the start of the new joint HOSPEEM-EPSU project on effective recruitment and retention policies including the June conference "Working together, learning together – Switching to the learning mode", the start of the HOSPEEM-EPSU new work programme 2017-2019 for the European social dialogue, the high-level metings with European Commissioner Vytenis Andriukaitis and the Bulgarian Minister of Health Prof. Nikolai Petrov, the joint HOSPEEM-HOPE workshop "AMR and workplace learning – The case for a multi-professional approach in hospitals" at the European Parliament.