Media Release: HOSPEEM-EPSU 2019-2020 Project Strengthening Social Dialogue in the Hospital Sector
MEDIA RELEASE
HOSPEEM and EPSU have been provided with financial support from the European Commission for a joint project in the field of sectoral social dialogue capacity building: "Strengthening social dialogue in the hospital sector in the East, South and Central Europe" (01.02.2019 – 31.01.2021)
The project will provide an appropriate framework to address capacity building needs of social partners in the following 14 countries: Bulgaria, Hungary, Poland, Romania, Cyprus, Greece, Italy, Malta, Portugal, Spain, Croatia, Czech Republic, Slovakia and Slovenia, by exchanging on and collecting their priorities and challenges that they are facing at national level.
Three Regional Workshops are planned between June 2019 and June 2020 as well as a  dissemination workshop in Brussels by the end of 2020.
A report, containing the outcomes of the workshops and the conclusions drawn during the final dissemination event will be produced, along with other supporting materials (e.g. fact sheets for each targeted country and videos).
In implementing this project HOSPEEM and EPSU wish to promote a "bottom-up" approach in the capacity building process. The information gathered during the project will be fed back into the regular meetings of the Sectoral Social Dialogue Committee for the Hospital Sector (SSDC HS). Core priorities of the sectoral dialogue between EPSU and HOSPEEM for the targeted regions will be discussed and evaluated, also in view of their use to influence EU-level policy makers.

Download press release
***Back to main project page***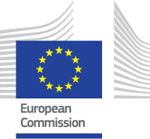 This project has received financial support from the European Union