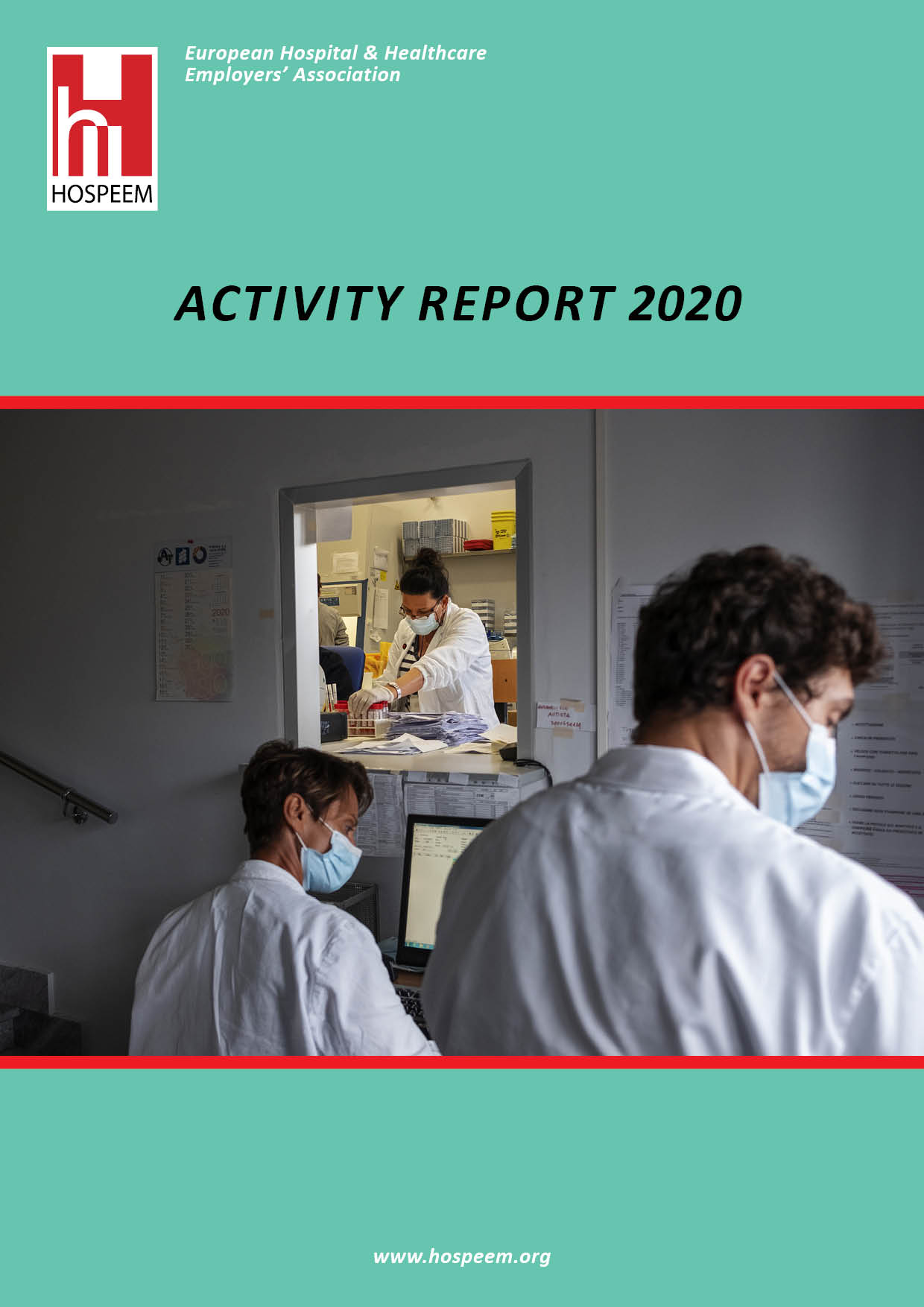 2020 has been an eventful year ensuring that the views of hospital and healthcare employers are being heard at the highest level. The HOSPEEM Activity Report 2020 is published and presents the main activities carried out during the year (page 3,4,5) as well as relevant information on the structure and membership of HOSPEEM.
Firstly, HOSPEEM published a collection of challenges and lessons learnt in light of the COVID-19 outbreak, providing a first insight into hospital and healthcare employers' experiences. HOSPEEM believes that long-term investments are of vital importance to sustaining a resilient healthcare system and society as a whole.
Secondly, the Eurofound representativeness study for the Hospital Sector was published, confirming that HOSPEEM remains the most representative hospital employer association on the EU level. HOSPEEM called for political support from European institutions to strengthen capacity building of sectoral social partners to be represented in the European sectoral social dialogue.
Thirdly, HOSPEEM and the signatories of the Multi-sectoral guidelines to tackle third-party violence (TPV) and harassment related to work published a statement on the occasion of the 10th anniversary of the guidelines in 2020.