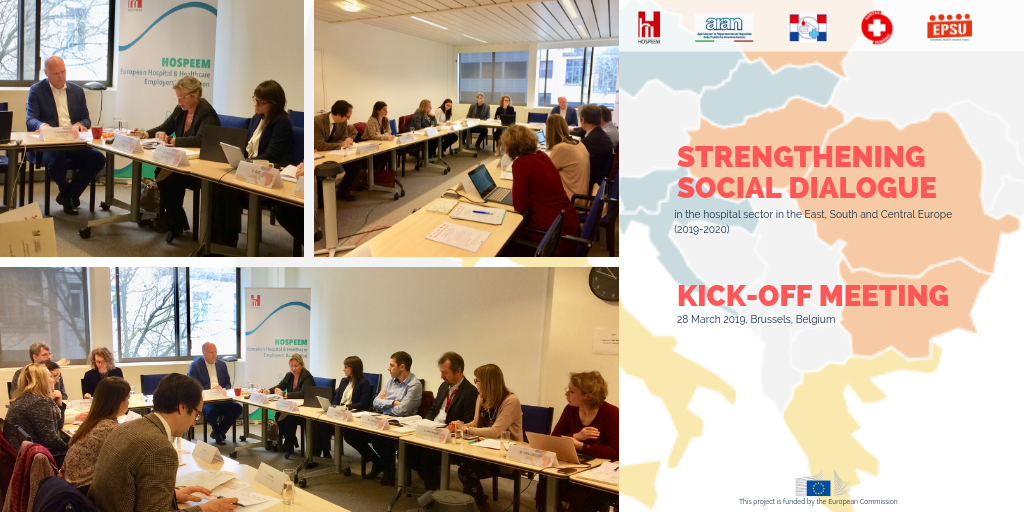 Kick-off meeting of the HOSPEEM-EPSU Project 2019-2020 on strengthening social dialogue in the hospital sector
On 28 March 2019, HOSPEEM, EPSU and the project partners, Sanitas (EPSU affiliate, Romania), ARAN (HOSPEEM member, Italy) and HSSMS-MT (EPSU affiliate, Croatia) hosted the kick-off meeting of their new joint project in the field of sectoral social dialogue capacity building: "Strengthening social dialogue in the hospital sector in the East, South and Central Europe".
The meeting was the occasion to discuss the capacity building needs of sectoral social partners in the hospital sector in the three targeted regions as well their involvement in the European agenda, including the European Semester.
The need to strengthen representativeness of the sectoral social partners' activities also by sharing best practices, ensuring a bottom up approach and the need to foster the capacities of social partner organisations for social dialogue to be successful were among the topics discussed.
The importance of guaranteeing the link between the sectoral social partners' national priorities and the European Semester process was raised by the participants.  It was highlighted how social partners should be supported in creating and ensuring a social dialogue infrastructure, an enabling political and social environment where they can identify their priorities and bring them to the EU level.
The event gathered around 20 participants, governments' representatives from the Permanent Missions to the EU, and DG EMPL representatives from the Social Dialogue Unit and from the Unit on Employment and social aspects of the European Semester.
The agenda of the meeting, the presentation of the project and the overview of the main HOSPEEM and EPSU joint activities in the European Sectoral Social Dialogue are now available.
EPSU has also published an event page for this meeting.
***Back to main project page***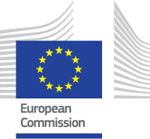 This project has received financial support from the European Union