The project "Promotion and support of the implementation of Directive 2010/32/EU on the prevention of sharps injuries in the hospital and health care sector" builds on the Sectoral Social Partner's Framework agreement on the prevention of sharps injuries in the hospital and health care sector of 17 July 2009 incorporated in Directive 2010/32/EU.
The deadline for the transposition into national legislation was 11 May 2013.
The project allowed HOSPEEM and EPSU to obtain first hand information on the realities on the ground and on the role of social partners in the transposition of the directive. It also identified guidance to help with the implementation at the workplace level (e.g. as regards risk assessment, training or reporting), and gave inspiration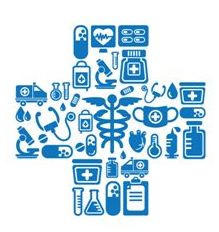 to those managing and working in the hospital and healthcare sector to have measures in place to reduce risks of workplace exposure to medical sharps injuries, in line with Directive 2010/32/EU.
In the framework of this project, HOSPEEM and EPSU have organized three regional seminars in Dublin (January 2013), in Rome (March 2013) and Vienna (April 2013), and a final conference in Barcelona (June 2013). These events aimed at providing space for mutual exchange on the experiences related to the implementation of the Directive, including the challenges and the problems that might have occurred. The results of a survey addressed to EPSU affiliates and HOSPEEM members were also discussed.The findings gathered during the events, together with the results on the implementation progress in the EU Members States, have been included in the final report from the project that were presented to the European Commission and disseminated.
EPSU member Royal Colleague of Nursing (RCN) on 23 January 2012 issued a press release reacting the PM David Cameron's speech regarding the European Union where they point to Directive 2010/32/EU as one good example for the benefits and effectiveness of EU employment legislation to protect the health and safety of healthcare staff: "This directive provides much improved protection for nurses and other healthcare workers exposed to the risk of bloodborne viruses such as Hepatitis C from needlestick and other sharps injuries. It was also a directive that was supported by both trade unions and HOSPEEM – the European hospital and healthcare employers' association".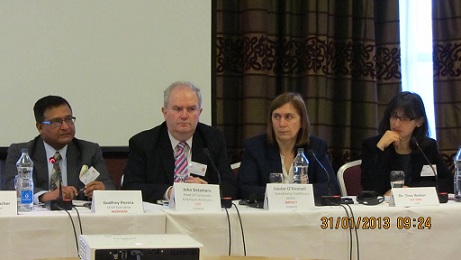 Brussels, 5 February 2013 Joint EPSU-HOSPEEM Project "Promotion and support of the implementation of Directive 2010/32/EU on the prevention of sharps injuries in the hospital and health care sector" Regional Seminar 1 – Dublin, 31 January 2013 Godfrey Perera, Chief Executive, HOSPEEM ; John Delamere, Head of Corporate Employee Relations, HSE ; Louise O'Donnell, Coordinator Healthcare Sector, IMPACT ; Tina Weber, ICF GHK (from left to right) during the opening plenary session The first (…)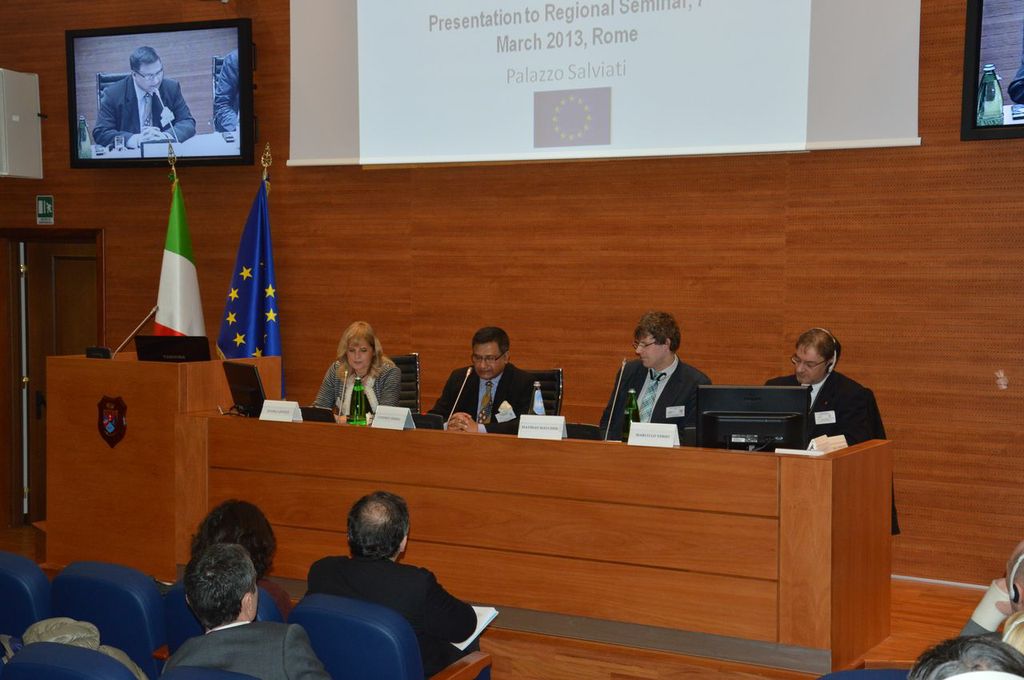 Brussels, 10 March 2013 Joint EPSU-HOSPEEM Project "Promotion and support of the implementation of Directive 2010/32/EU on the prevention of sharps injuries in the hospital and health care sector" Regional Seminar 2 – Rome, 7 March 2013 The second regional seminar with about 80 participants from 8 European countries (Belgium, Cyprus, France, Italy, Malta, Norway, Spain and the United Kingdom) invited to attend the event took place on 7 March 2013 in Rome. It was hosted (…)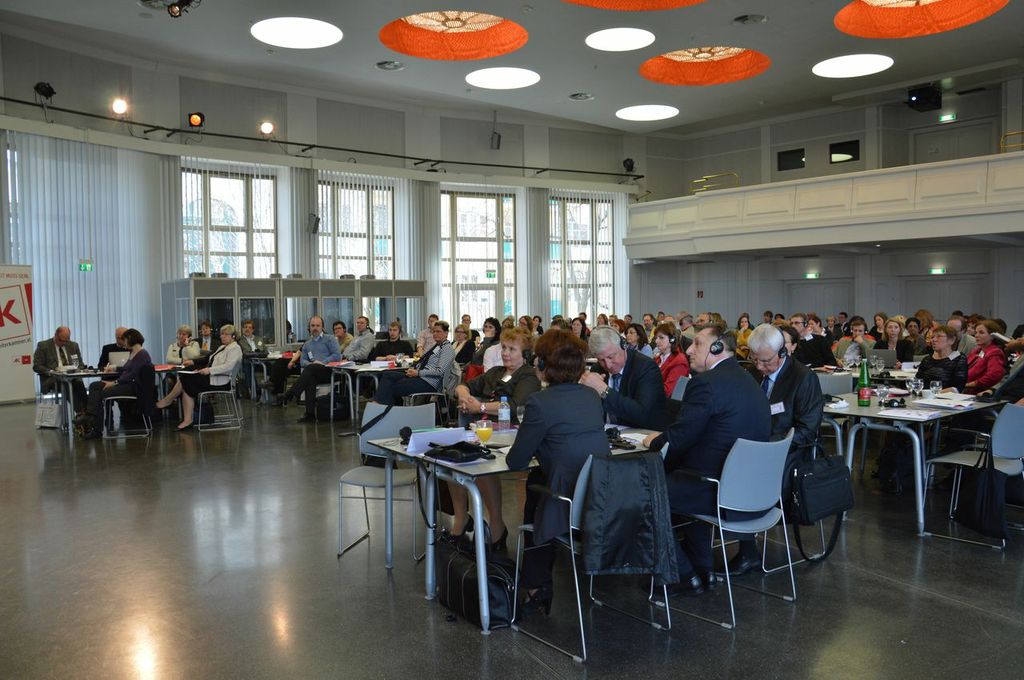 Brussels, 25 April 2013 Joint EPSU-HOSPEEM Project "Promotion and support of the implementation of Directive 2010/32/EU on the prevention of sharps injuries in the hospital and health care sector" Regional Seminar 3 – Vienna, 16 April 2013 The third regional seminar with nearly 110 participants from 8 EU Member States (Austria, Bulgaria, the Czech Republic, Germany, Hungary, Poland, Romania, Slovakia) as well as from Belarus, Croatia, Kosovo, Moldova and Russia took place on 16 April 2013 (…)
Brussels, 26 June 2013/18 September 2013 Joint EPSU-HOSPEEM Project "Promotion and support of the implementation of Directive 2010/32/EU on the prevention of sharps injuries in the hospital and health care sector" Final Conference – Barcelona, 20 June 2013 The final conference with about 95 participants from 24 out of 28 EU Member States (including Croatia to adhere to the EU as of 1 July 2013) took place on 20 June 2013 in Barcelona. It was hosted by EPSU affiliate Federación de Servicios (…)
In Europe, it is estimated that there are 1 million needlestick injuries annually. Film produced by the European Commission, DG EMPL, on the genesis and the year-long policy process towards the adoption of directive 2010/32/EU to prevent injuries with medical sharps. Watch the video in English: Watch the video in Spanish: Link to DG EMPL webpage for the video in other (…)
The added value of the framework agreement on the prevention from sharps injuries (Directive 2010/32/EU) (…)