Regional Workshop 1: Eastern Europe
The first Regional Workshop of the HOSPEEM–EPSU joint project "Strengthening Social Dialogue in the Hospital Sector in the East, South and Central Europe", taking place on Friday, 14 June 2019 (08:15 and 15:30) at the Hotel Ramada Majestic in Bucharest, Romania. The preparation is supported by Sanitas (EPSU affiliate, Romania) and co-organised by EPSU. Registration is opened until 13 May 2019 for this workshop.
The geographical focus of this first workshop is on Eastern Europe, specifically targeted at Bulgaria, Hungary, Poland and Romania. Participation priority will be given to national employers' organisations and trade unions from those countries. HOSPEEM and EPSU members from other EU MS are invited to participate to share their experiences.

Draft agenda (As of 29th April)

Presentations (Coming soon)

 Fact sheets (Coming soon)

 Regional workshop report (Coming soon)
***Back to main project page***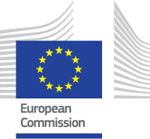 This project has received funding from the European Commission