This first conference took place on 25th March 2015 in Paris (co-organised by FEHAP and supported by HOSPEEM) with around 90 participants from 16 EU Member States. The aim of the conference was to provide social partner organisations with a common understanding of the phenomenon of musculoskeletal disorders in the hospital sector and a clear picture of the concrete preventive measures they could take. 

Draft Agenda – Conference Paris 25 March 2015 – EN
Read the report of the Paris conference, drafted by Nico Knibbe (LOCOmotion):

 Report of the MSD Conference-EN


 Report of the MSD Conference-FR


 Report of the MSD Conference-DE
Presentations:
The size: Musculoskeletal disorders: what is going on? Facts, figures and data about the nature and size of the problem.


Size and nature of the phenomenon of musculoskeletal disorders – Jean-Michel MILLER, Eurofound –  EN
The solutions: How do we solve the issue?


Musculoskeletal disorders in the nursing profession: how do we solve the problem? What are the cornerstones? – Nico KNIBBE, LOCOmotion Research NL – EN
Cornerstone 1: Regulations and guidelines. What is the existing regulatory framework at EU and national level? Is the legislation well implemented in the different Member States?


Ergonomics at the Workplace – An EU Baseline Scenario – Antonio CAMMAROTA, DG EMPL, European Commission – EN
Swedish regulatory framework and implementation – Minke WERSÄLL, Swedish Work Environment Authority – EN
Cornerstone 2: Social partners. How can social partners contribute?
Video presentation of experience from Hospitals of the Mont-Blanc region (France) – Introductory remarks from Maryvonne NICOLLE, FSS-CFDT and Agnès NINNI, CFDT des Hôpitaux du Mont Blanc – FR,  EN


Health, Safety and Wellbeing Partnership Group "Back-pack" – Kim SUNLEY, Royal College of Nursing & James TRACEY, Leeds Teaching Hospitals NHS Trust – EN


Good Work Environment and Good Performance Go Hand in Hand – Ing-Marie LARSSON & Solveig TORENSJÖ, Karlskoga hospital (Sweden) – EN
Cornerstone 3: (Re)building ergonomic hospitals. What should ergonomic hospitals look like? 


Cost-Effectiveness of Ergonomic Hospital Design: Methods and strategies to reduce operational costs of hospitals by introducing ergonomic concepts to enable better work conditions and higher work efficiency – Tom GUTHKNECHT, Lausanne Health & Hospitality group – EN


Building ergonomic hospitals. What should ergonomic hospitals look like? – Leena TAMMINEN-PETER, Ergosolutions BC Oy Ab – EN


Assessment of work-related risks: a necessary ergonomic conception – Jean-Pierre ZANA, French National Institute for Research and Safety (INRS) – EN
Cornerstone 4: Training. How do we train health workers to work safer? 


Preventing musculoskeletal disorders and training: FAQs – Diana ROBLA, Galician Health Service – EN


Preventing musculoskeletal disorders: from training to internal preventers: the example of the Institut Robert Merle d'Aubigné – Hélène ANTONINI-CASTERA, Institut Robert Merle d'Aubigné – FR
Closing remarks


Closing remarks: Maryvonne NICOLLE, CFDT Fédération Santé et Services Sociaux – FR, EN 


Closing remarks: Marta BRANCA, ARAN – EN
Abstract and biography:


Abstracts of presentations – EN


Speaker's biography – EN
HOSPEEM Newsletter – Conference highlights:


HOSPEEM Newsletter May 2015 – Special Issue
*** Back to main project page ***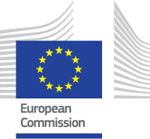 This project has received funding from the European Commission