HOSPEEM and EPSU have been provided financial support from the European Commission for a joint project entitled "Assessing health and safety risks in the hospital sector and the role of the social partners in addressing them: the case of musculoskeletal disorders and psycho-social risks and stress at work". This project aims to implement one main priority of the work programme 2014-2016 of the European Sectoral Social Dialogue Committee for the Hospital Sector, i.e. the promotion of occupational safety and health.
Through this project, the social partners aim to identify how preventive actions can contribute to improved workers' health and safety, to more attractive retention conditions in the hospital sector and to improved efficiency in the management of healthcare institutions by reducing the negative effects linked to these occupational risks. They also looked at and discussed the instruments needed to achieve healthy and safe working conditions. HOSPEEM and EPSU achieved these objectives through the exchange of knowledge and the identification of existing good practice (…) Read detailed project description.

 Download project summary – EN – FR – DE – ES – RU – SV
                                                                    Timeline:
12 November 2014, Brussels: kick-off meeting of the Steering Group
25 March 2015, Paris: Social partners' conference on approaches to the issue of musculoskeletal disorders
4 June 2015, Brussels: Mid-term assessment and organisational meeting of the Steering Group
10 November 2015, Helsinki: Conference on psychosocial risks and stress at work
3 March 2016, Brussels: Final meeting of the Steering Group
This first conference took place on 25th March 2015 in Paris (co-organised by FEHAP and supported by HOSPEEM) with around 90 participants from 16 EU Member States. The aim of the conference was to provide social partner organisations with a common understanding of the phenomenon of musculoskeletal disorders in the hospital sector and a clear picture of the concrete preventive measures they could take (…)
The second conference of the joint HOSPEEM – EPSU project on occupational health and safety risks focused on psycho-social risks and stress at work and took place in Helsinki on 10 November 2015 (co-organised by JHL, Superlitto and Tehy and supported by EPSU).
This section presents documents (guidance, handbooks, training material etc…) on musculoskeletal disorders and on psychosocial risks and stress at work (…). Please note that this is work in progress.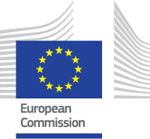 This project has received funding from the European Commission